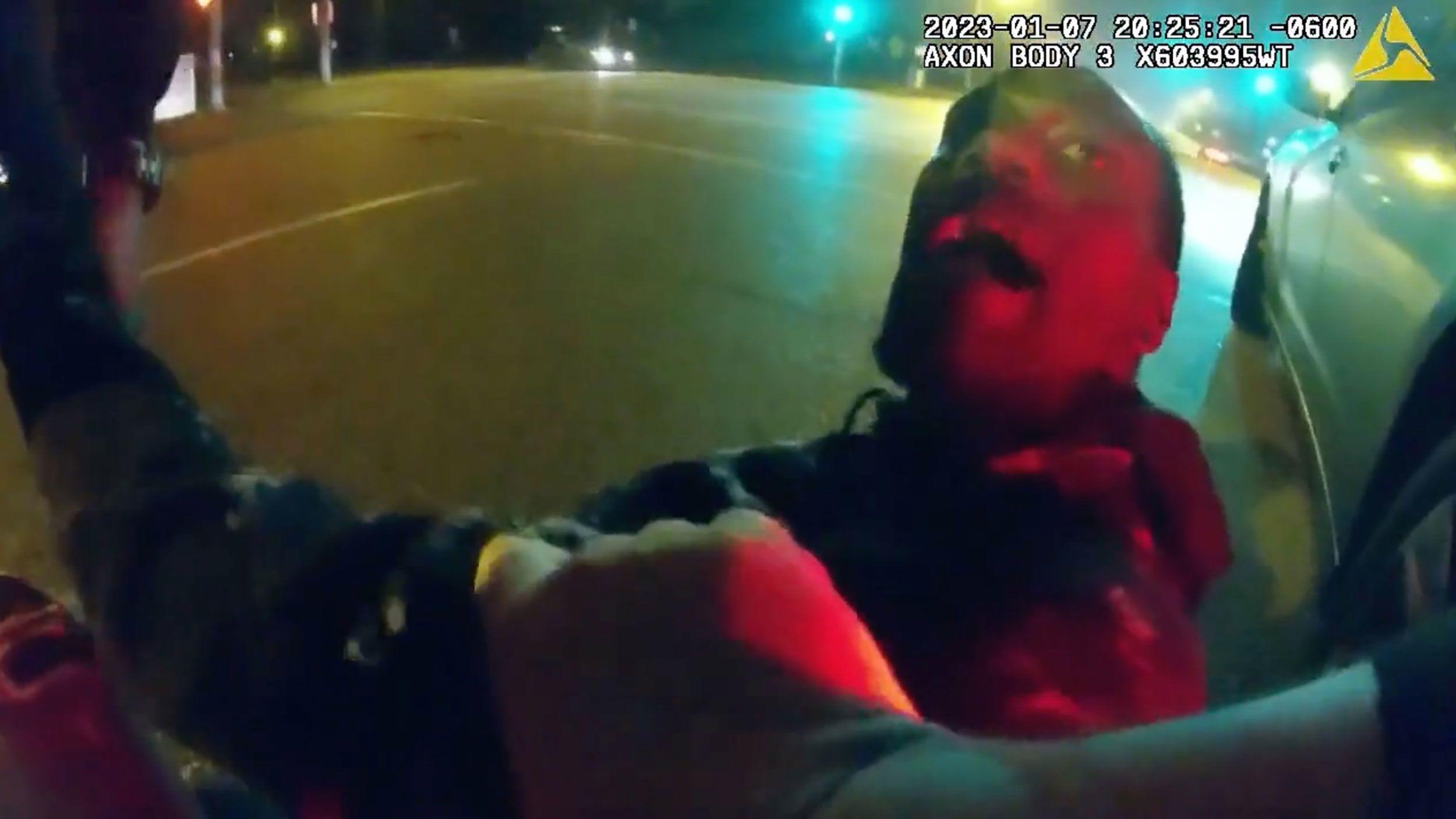 Raising a black son in America is the most challenging assignment for his mother. Knowing that she will give birth to a precious gift that will have so much opposition, takes unthinkable extraordinary courage. Watching a child cry for his mom when he is left with a babysitter, or on their first day at school is something most of us have witnessed. We tend to comfort the child because we know that they will be reunited and the separation anxiety will dissipate. The next time a child is separated, he will probably cry again but not as much, and not as long. Eventually, he faces the separation anxiety of wanting and needing his mother. Then when he cries, he is assured that she will return soon and their bond will never be broken.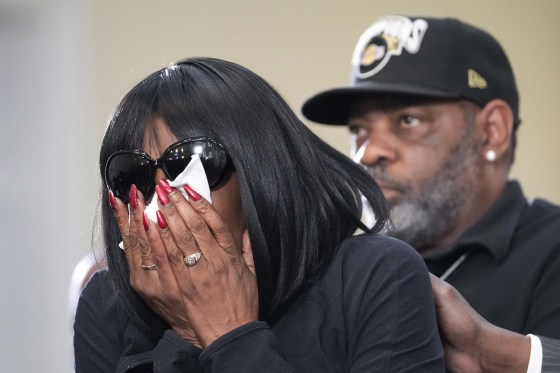 In the black community, one says, "Stop crying for your mama or Go run home to your mama!", because that is a safe and sacred place he knows he should always have a sense of undeniable security. We have heard what happened to Tyre Nichols on 1-7-2023. Less than 100 feet away from his residence, his mother's home, he was screaming "MAMA!" We all heard a son scream and his mothers cry, but what we don't know is WHY.

On January 7, 2023, Tyre Nicholas gave his last scream and his last cry for his mother while he was repeatedly beaten by Memphis Police Scorpion Unit. February 1, 2023, Black History Month began with the world watching Memphis, TN as Tyre was eulogized by Rev. Al Sharpton at the Mississippi Boulevard Church.
It has yet to be determined what would possess a human being to treat another so inhumanely. A picture is worth a thousand words and the facts are clear despite many rumors surfacing. The only facts are indisputably clear, the body cameras and sky cops don't lie.
Tyre's sister, Keyana Dixion described him as, "A beautiful soul", during her heartfelt reflections during the funeral. "He was the most polite person" she knew, and even when he was beaten he asked them, "Could you please stop?" They didn't stop. They did not show one ounce of respect for his human life.
Tyre's death has shaken the entire country, but the City of Memphis remains in denial of its' continual problem of public corruption. Memphis' first black woman police chief has been exposed for her prior similar issues in Atlanta, Georgia & Durham, North Carolina. One incident involving Police Chief, CJ Davis, resulted in a similar tactical unit (Reddogs) killing a 92-year-old grandmother in Atlanta. She has fired some of the officers involved in Tyre's murder but she has not resigned nor has Mayor Strickland asked for her resignation. Are the blind leading the blind in Memphis while the families continue to cry out? Or is this just business as usual in Memphis?
In London, England, and other civilized countries, police don't even carry guns, but in America, guns are used daily. The city is plagued with repeated gun violence but it was not a gun that killed Tyre Nichols. It was the warped "Willie Lynch" mentality imprinted in the Memphis Police Department that possessed rookie cops led by seasoned cops to posture themselves as criminals. They were supposed to be protecting and serving our community. The mentality that has been embedded in our public and private sectors of government has taught us to self-hatred. It is the socioeconomic idiosyncrasies that force one with a badge to believe that it's ok to use excessive force on a "black man". One might ask if Tyre were white would his life have meant more and would he have been spared this kind of beating, long enough to realize he was just like them- A young black man, with a black mama who just wanted to go home.

Where is humanity in our policing? We at BLM Memphis think everyone should be fired and we should just start all over with new employment. The EMS who worked under the fire department was there to render aid. They did not show one ounce of compassion for his life as they watched him drift in and out of consciousness. They did not even ask the police to remove the handcuffs so they could treat him as policy and protocol required for medical treatment. The EMS went along with the inhumane treatment nonchalantly like he was nothing. The EMS broke their oath and gave up their humanity when they failed to treat him. Where was the courage of one civil servant to simply help him out?
The Sheriff's Department made the scene too but not one person in authority dared to say "This is wrong, please help him!" Humanity did not exist then and we don't believe it exists now, because of the 5 black officers who were indicted, arrested, had a source hearing, and have since been released from jail (In less than 24 hours). Will these same standards be applied and extended to the individuals who typically wait 2 weeks -2 months for a "Source and bond hearing?" We hope the Judges will apply the same standard in the name of equal protection for all.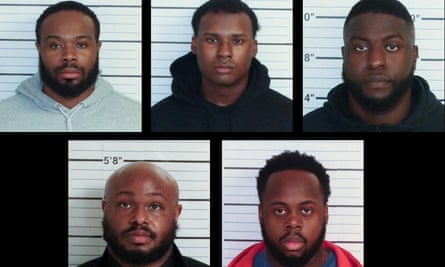 Many protests and outcry came from different activists to ignite the world for the travesty and everyone had different perspectives but what we can all agree is we have a big problem that requires federal intervention in Memphis. We are planning healing events for the city please stay tuned to our Instagram and Twitter for more information.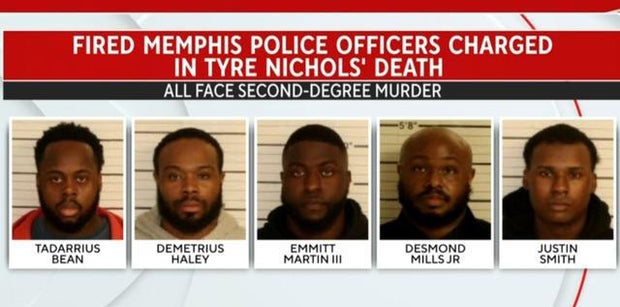 Despite everything that is happening, we now have concrete crystal clear proof that the whole damn system is guilty as hell. We pray that Tyre's life will bring our city to a breaking point of understanding that the police are out of control. Consequently, taxpayers must cut their funding now and invest in racial equity and not more police. There are good police but these bad apples have ruined the entire force. We demand justice for Tyre and all the other people who are victims of the continual police violence and unnecessary excessive force. We demand that our organization be directly involved in re-training all of our law enforcement with hopes to rebuild public trust for a better Memphis and set an example for the rest of the country. #Justice4TyreNicholas #TyreNichols #J4TN #blacklivesmattermemphis #BLMMEMPHIS CASHAPP $BLMMEMPHIS